Microphone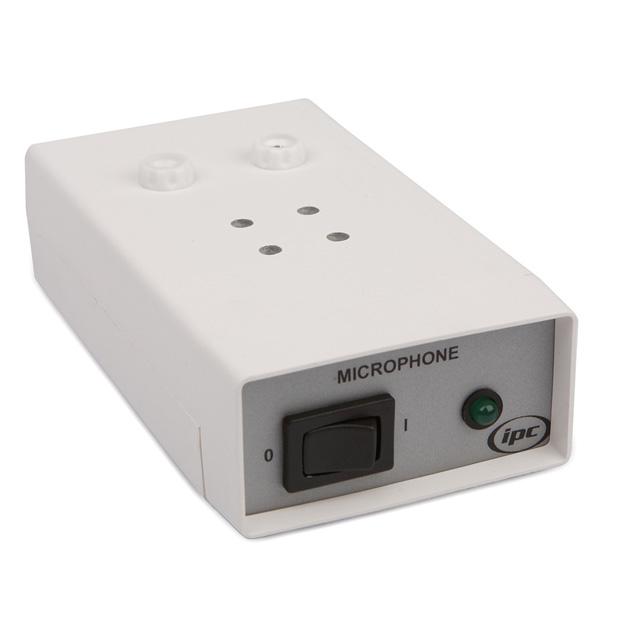 This multi-purpose microphone (IPC-4220-W) has been designed for a number of applications and experiments requiring the use and demonstration of audio input, including voice and music waveforms.
The electret condenser type microphone is mounted in a moulded plastic box with two standard 4mm output connectors, an on/off switch and power indicator.
The microphone has an output impedance of 2.2Kohm and comes supplied with a battery.
Optional Microphone Kits
Velocity of Sound Kit (IPC-4805-W)
Velocity of Sound Switches (IPC-4269-W)
Description: Microphone
Part Number: IPC-4220-W
Electrical Supply: 9V Battery, type: PP3
Dimensions: 68 x 120 x 36mm overall
Mass: 0.15kg
Sensitivity: -42db
Frequency Response: 20Hz to 20kHz
Output Impedance: 2.2kohm