Modulated Laser Receiver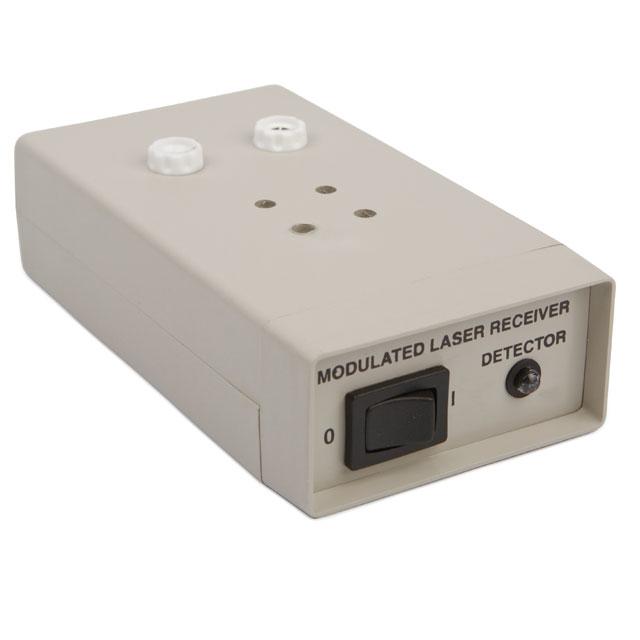 For detection of modulated laser or other light sources over a wide frequency range (IPC-2125-L). The output is available from two 4mm sockets and through the built in loudspeaker if the modulation is in the audio range. May be used with a modulated laser to detect analogue or digital data including high frequency pulses used to determine the speed of light. The receiver has a frequency range of 100Hz to 5MHz and is powered by a 9V (PP3) battery.
The receiver is ideally matched to work with our Semiconductor Laser 630nm (IPC-2588-L) and together can perform a number of experiments.
For further information a document containing descriptions of a number of standard experiments and investigations using both the Modulated Laser Receiver and Semiconductor Laser 630nm has been compiled by us.
Description : Modulated Laser Receiver
Part Number : IPC-2125-L
Electrical Supply : 9V 
Battery (type: PP3)
Dimensions : 68 x 120 x 36mm overall
Mass : 0.18kg
Frequency Range : 100Hz to 5MHz