Multitap Transformer Class set of 15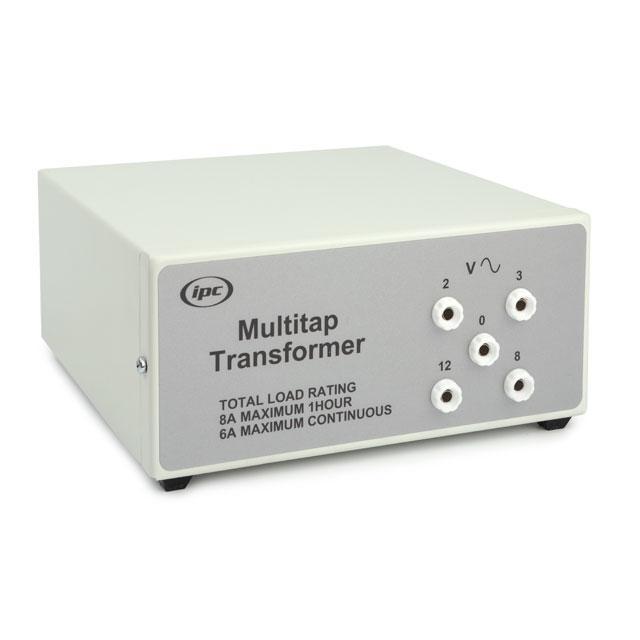 Class set of 15 Multitap Transformers. Outputs tapped at 0, 2, 3, 8 and 12VAC at currents up to 6A continuous or 8A for periods of up to 1 hour (IPC-0484-P).
Output is from 4mm sockets radially spaced from a central common socket. Voltage outputs of 1, 2, 3, 4, 5, 6, 9, 10, and 12VAC can be selected by choice of sockets. An illuminated on/off switch is mounted on the rear panel adjacent to a fused appliance inlet. Housed in a robust metal case with a durable powder coated finish.
Description: Multitap Transformer
Part Number: IPC-0484-P
Electrical Supply: 220-240VAC, 50-60Hz
Dimensions: 179 x 190 x 85mm overall
Mass: 3.3kg
AC Output Voltage Tappinngs: 0, 2, 3, 8 and 12VAC
Maximum AC Output Current: 6A (8A upto 1 hour)