Radiant Heater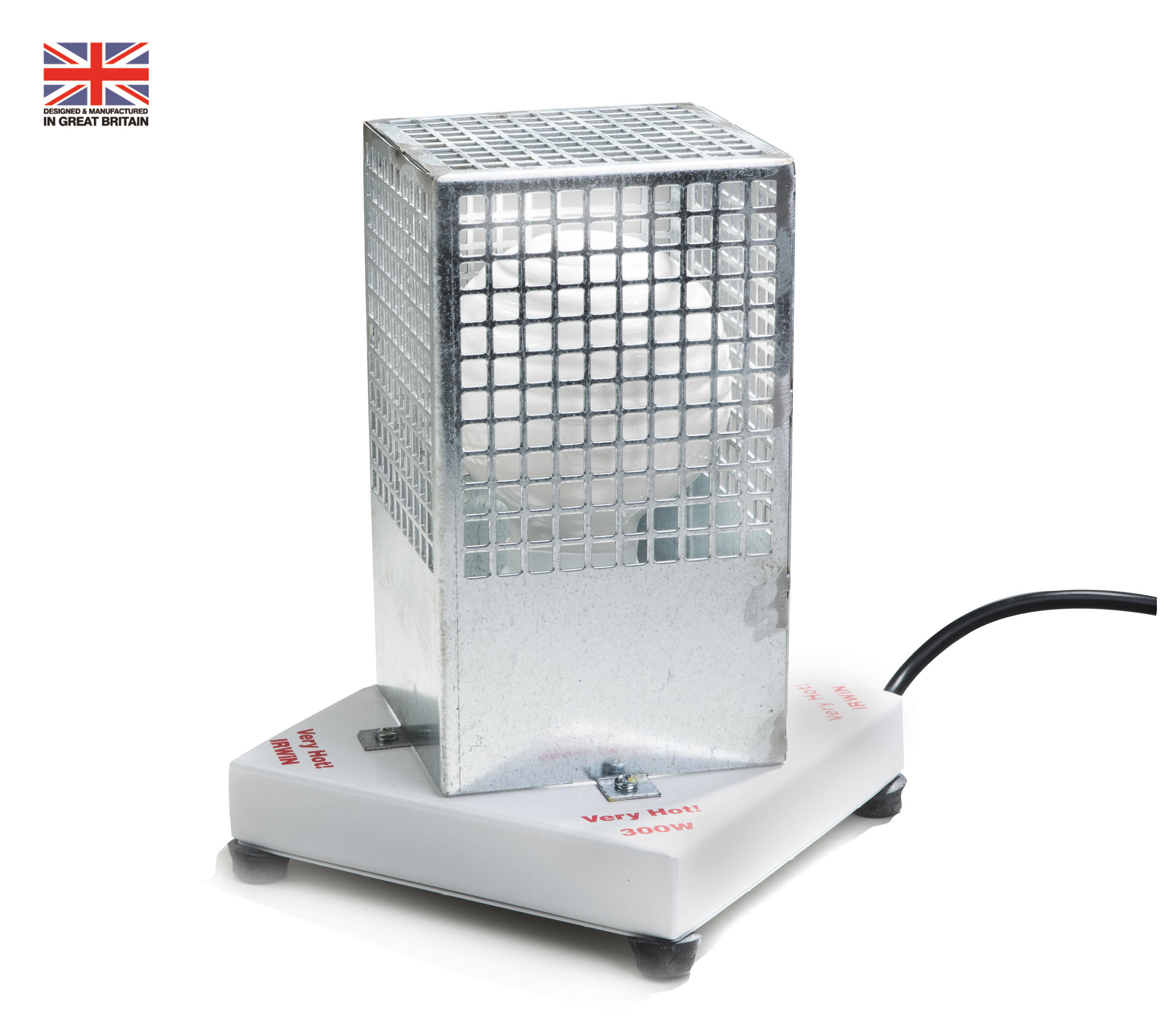 The Irwin Radiant Heat source is a compact and safe heat source for school heat radiation experiments.
It comprises a base and cage containing a custom made infra-red heating lamp of the dull emitter type. The lamp is like the old Griffin lamp but turned inside out.  This means that it is impossible to for a pupil to get an electric shock by prodding it with a paper clip etc.
Please note The unit can take up to half an hour to reach maximum temperature and so this time lag should be taken into account when planning lessons.
In normal use, four thermometers, one with a blackened bulb, one with a silvered bulb, one with a white bulb and one with a "nude" bulb may be situated around the unit at equal distances and a heat absorption experiment performed. The lamp does not visibly glow as almost all the energy provided is converted into heat. For this reason, a cage has been placed around the lamp to prevent pupils touching it and burning themselves.
However, some experiments require more heat and so the cowl may be removed by unscrewing the four retaining screws.  If this is done, the pupils should be warned of the dangers.
Manufactured in the UK
Dimensions:
Height: 215mm
Width: 150mm
Depth: 150mm
Weight: 1.5kg