Resistance Substitution Box Class set of 15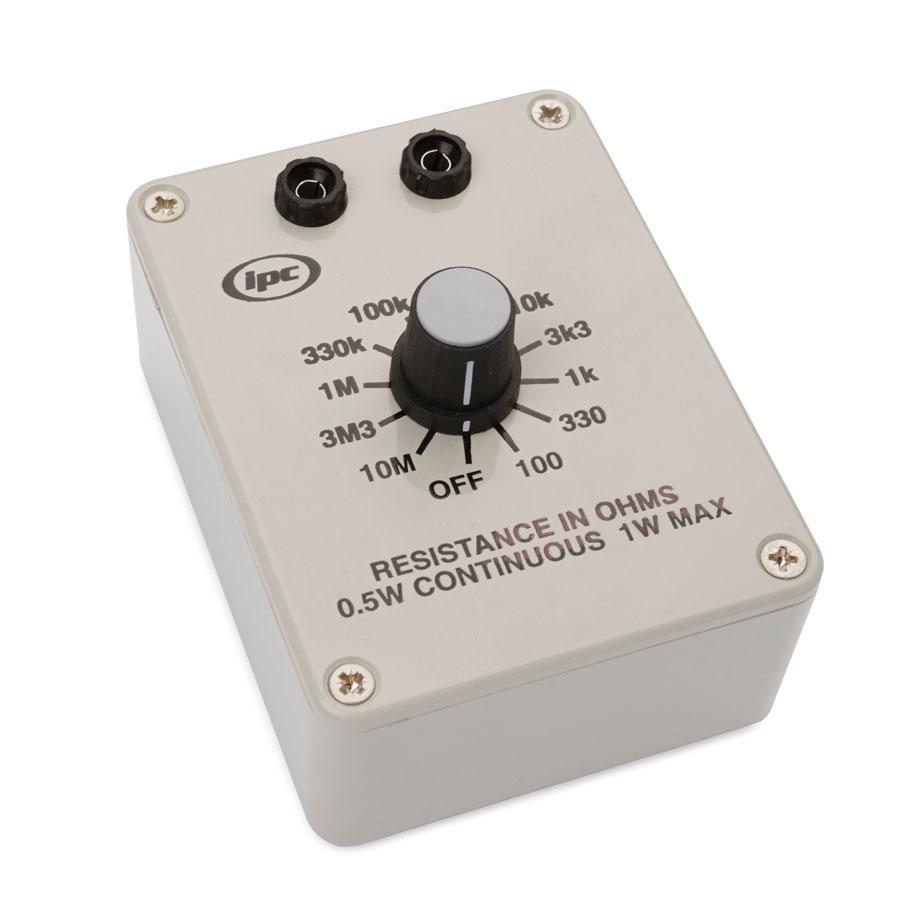 Class set of 15 Resistance Substitution Boxes. The IPC Resistance Substitution Box (IPC-5421-X) provides the easily selection of 11 preferred value carbon resistors, ranging from 100R to 10M.
The values (in ohms) range from: 100R, 330R, 1k, 3k3, 10k, 33k, 100k, 330k, 1M, 3M3 and 10M. All of the resistors offer a power rating of 0.5W continuous and 1W maximum for a short period of time, with an actual resistance value tolerance of ±5% . The unit is housed in a robust ABS plastic case with a rotary selector switch (this switch also has an OFF position) and a pair of 4mm connection sockets.
Description : Resistance Substitution Box
Part Number : IPC-5421-X
Electrical Supply : N/A
Dimensions : 98 x 148 x 80mm
Mass : 0.32kg
Resistor Power Rating : 0.5W continuous (1W short periods of time)
Resistance Tolerance : ±5%
Electrical Connections : 4mm Sockets