Vu+ Temperature Sensor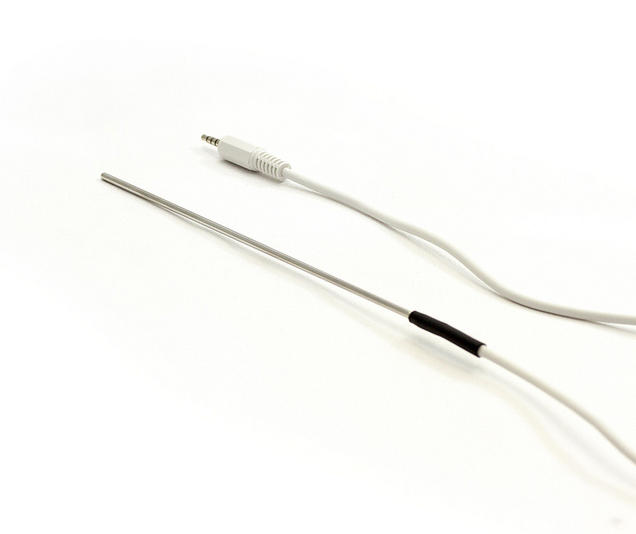 To be used in conjunction with the Vu+ Data Logger
This general-purpose Temperature sensor is the most commonly used sensor in the range. It can accurately measure the temperature of the air, water, soil and weak acidic solutions.

°C: -30 to +110, 0 to 110, 0 to 50 °F: -22 to 230, 0 to 232, 0 to 120 
Exploring how warm or cold e.g.

Are your hands warmer than mine?
How warm is our classroom?
How to decide when it is hot or when it is cold?
How does exercise change us?

Recording e.g.

Temperature game
Cooling rates
Goldilocks
How does temperature change as you heat water?

Monitoring using 2 Temperature sensors e.g.

Hot drinks
What shall I wear today?
Too hot!
Keeping warm!

Investigating e.g.

Our Room
How heat changes against time.

Observation e.g

When materials combine, there will be a reaction.

Insulation investigations e.g.

Changing of state e.g.

Freezing and melting of water, Hot water

Earth, Sun and Moon e.g.

Environment: e.g.

Habitats
Pond and river studies
What's different?
Bug Alert.

Solar energy

Respiration e.g.